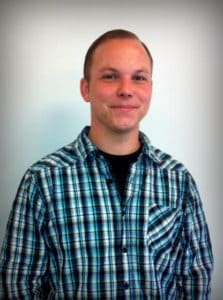 This is how Veteran and St. Francis House graduate Jason describes what he received from St. Francis House. Jason left the service in 2009 with a back injury that required opiate based medication for pain. Soon prescription medicines became over used and abused, prescription abuse became street drug use, and a cycle of homelessness and dependency followed.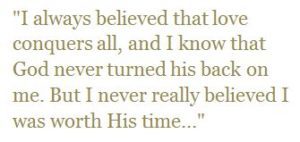 Last summer Jason's journey brought him to Little Rock where a fellow vet referred him to the VA Day Treatment Center. Knowing something had to change, Jason got a referral to the Re-Entry Program at St. Francis House. For Jason this was a needed step on his road to recovery.
With the St. Francis House requirement that clients stay clean and sober, easy access to recovery groups and counseling, and a built-in support system, Jason had the tools he needed to grow and thrive.
A real turning point came at a Veterans dinner hosted by St. Mark's Episcopal church. In Jason's words, "I always believed that love conquers all, and I know that God never turned his back on me. But I never really believed I was worth His time. When I saw all these people who cared enough to spend their time making a meal for all of us, I knew this was a place I wanted to be."
Jason returned to St. Mark's the next Sunday and has been a member ever since. Jason has completed his catechumenate and will be confirmed in April, sings in the choir, is out on his own, and has eight months clean and sober. "My journey is just beginning. I'm moving forward and St. Francis House helped give me a safe place to build a foundation to go out and achieve. And I don't have to do it alone."
This staffer just has to say, "Jason, you are an blessing to St. Francis House as well. Thank you!"