by Darlene Bourgeois, Executive Director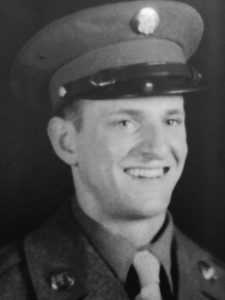 Joseph Bourgeois came home from Korea in 1953. He built a civilian life, marrying his love, Ruth Johnson, adopting a son, Wayne and having two children, Diane and Darlene. On July 2nd 1960, seven years after his return home, Joseph committed suicide.
Darlene was only 4 years old. Later on, his family would tell her that he came home from Korea a changed man. Looking at this smiling face, no one will ever know what unhealed wounds Joseph incurred while serving his country. But his daughter Darlene honors his memory by serving those who served.
"Since 1988, St. Francis House has assisted homeless veterans rebuild their lives by providing therapeutic transitional housing. Veterans are given the time and the tools needed to move into a home of their own. It is a blessing to me each time a veteran leaves St. Francis House successfully. That is why St. Francis House is so much more than a place to work; it is very much a personal ministry. "