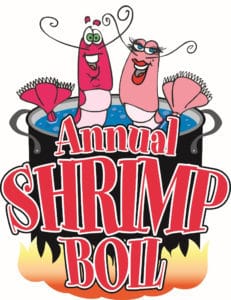 What:  12th Annual Shrimp Boil with live entertainment by the legendary Greasy Greens in the garden
Who:  Everyone who enjoys Cajun shrimp served tableside, live music, and fun
When:  5-9pm, Saturday September 24, 2016 (Drive through open from 5-7pm)
Where:  St. Mark's Episcopal Church, 1000 N. Mississippi, Little Rock
Why:  To benefit St. Francis House ($165,000 raised in the first 11 years!)
Details:  Advance tickets are discounted to $25 for adults and $10 for children 12 and under through September 16.  After the 16th, tickets are $30 for adults and $15 for children and will be available at the door.  For tickets and information, please call St. Mark's church office at (501) 225-4203.