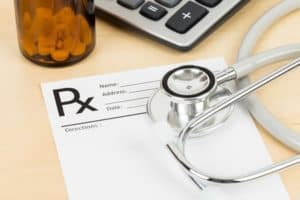 AJ had been coming to St. Francis House occasionally for food and clothes, but when he became sick he needed more assistance.
Due to illness AJ couldn't work, and without disability he couldn't pay his bills. Until Medicaid kicked in AJ couldn't afford his medication. Getting those things takes time, and it was all overwhelming.
Thankfully, St. Francis House has a program to assist with prescription medications. Our staff was able to help AJ get enrolled for government assistance and willingly listened with an open heart to support him through the rough times.
Today, we don't see AJ very often. He has everything he needs to make it on his own.  But he still comes in occasionally to say thank you and talk awhile.
Help us be there for people like AJ by making a donation to St. Francis House Social Services today.