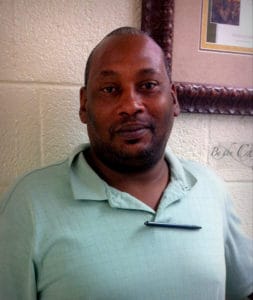 Marlon Marshall has been helping St. Francis House clients stay healthy for over a year.  A Health Care representative with American Medical, you'll find him at St. Francis House in the Social Services Department arranging for everything from power chairs to diabetic supplies at no out of pocket expense to the client.
"Many people don't know how to get the benefits their insurance provides and for the clients here, American Medical can waive co-pays and other up front expenses to get people the help they need." On average Marlon helps ten St. Francis House clients a day with medical supplies.
Thank you Marlon and  American Medical for helping our clients stay healthy!