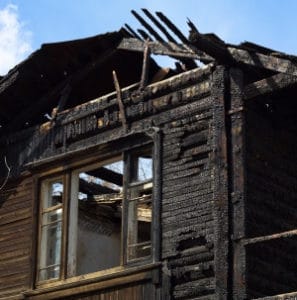 Mr. Leonard lives across the street from St. Francis House. A genial, older gentleman, he has been coming to St. Francis House for years, often bringing various grandchildren with him so they can visit with Social Services staff. He generally receives food and clothing to help to care for the two granddaughters that live with him, and the various other grandchildren he cares for while their parents work. He's become a part of the St. Francis family.
Last week, Sam, a St. Francis House Re-entry program veteran, couldn't sleep. Around 2 am he went outside and saw smoke coming from across the street, Mr. Leonard's house. After getting the night desk clerk to call 911, Sam returned to the fire to make sure Mr. Leonard and four children were safely out of the house. Sam continued to wait with the devastated family while two children were picked up by parents and taken home. In fact, Sam waited until the firetrucks arrived…. just "making sure" everything was okay. Another example of how our veterans continue to serve.
St. Francis House contacted the Red Cross who were able to place the family in temporary housing. Their home was completely destroyed. The future needs for Mr. Leonard and his family are vast, but thanks to you, St. Francis will be there. You can help the Leonard family by donating now!