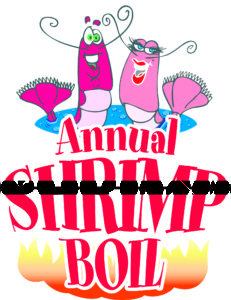 What: Annual Shrimp Boil with live entertainment by the Greasy Greens in the garden
Who: Everyone who loves fun, music, and great Cajun shrimp served at your table
When: 5-9pm, Saturday September 24, 2016 (Drive through open from 5-7pm)
Where: St. Mark's Episcopal Church, 1000 N. Mississippi, Little Rock
Why: To benefit St. Francis House
Details: Tickets are $30 for adults and $15 for children and will be available at the door. For tickets and information, please call St. Mark's church office at (501) 225-4203 or join the fun at 5pm.
It all began 12years ago when St. Mark's Episcopal Church hit upon an opportunity to give generously to St. Francis House. St Francis House, an outreach of the Episcopal Diocese of Arkansas, is located at 2701 Elm Street in Little Rock.  St. Francis House provides food, clothing and utility assistance for the needy, operates a free medical clinic, and houses displaced veterans.
The Annual Shrimp Boil has raised over $165,000 in its first 11 years for St. Francis House and the event continues to grow annually.  Perhaps it's the delicious freshly-cooked Cajun boil shrimp dinner served individually at your table, the dining inside and out, the seasoned sausage, potatoes or corn on the cob.  Perhaps it's the music from the legendary group the Greasy Greens coming from the garden, or perhaps people just love a good time and helping a worthy cause at the same time.  Requiring over 200 volunteers and 1000 pounds of shrimp, the festival has grown into a family party with music in the garden, great food, favorite beverages and a great way to help St Francis House.
The joi d'vivre of the Cajun culture, the sheer 'joy of living' makes its presence loud with laughter and is obvious in the entire crowd, even from the volunteer workers. The patrons love sitting either under the big oaks outside or in the parish hall and having pots of their steaming meal served to them on clean white butcher paper.  Each table is full of heaping servings of the Cajun boil meal, smiles, people reaching for their favorite spices, and fellowship.  How can you not meet your dining neighbor while you're bumping elbows as everyone chows down?
The GREASY GREENS, a thirty year Arkansas legend, will fill the garden with their famous "jump swing" sound. The Greens are well recognized for their large 10-piece band and have been a star attraction around Arkansas. The Greasy Greens features Joe Kuonen playing Cajun zydeco squeeze box and Blind Boy White on uke and trombone, plus Keen Reed on sax, vocals by Lela Bloom, Rick Holiman and Sheila Kuonen (who also plays the nose flute), Steve Giles on keyboard, Jud Martindale on percussion, Lynn Fitzgerald on bass and the south's best blues guitarist Nick Devlin, plus a surprise guest or two can be expected to sit in. After dinner, come sit at intimate tables and enjoy your favorite beverage and the group's Nawlin's style jazz and all your favorite music which adds so much fun to the food and fellowship. From Cab Calloway's "Minnie the Moocher" to "Brown Eyed Girl", the Greasy Greens will make you boogie.