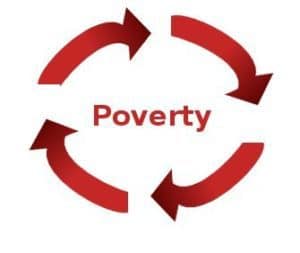 Alicia has been coming to St. Francis House since she was eighteen. As she grew older,  her daughter and then grand-daughter came with her as well. Over the years the family received food, clothing and help with a variety of utilities.
It seemed that there was never quite enough to make a difference in what appeared to be a family caught in the cycle of poverty. But the help from St. Francis House ensured that the family could have a place to life and enough to eat.
With that help and with a lot of hard work, Alicia qualified to receive a Habitat for Humanity house. The move upward had begun. Alicia is in her fifties now, and the family hasn't had to rely on emergency assistance in a long time. It's been three years since she needed the help of St. Francis House. She has her home and the family is financially stable.
How do we know? Because a staff member ran into Alicia last week and in Alicia's words "We're all doing just fine!"