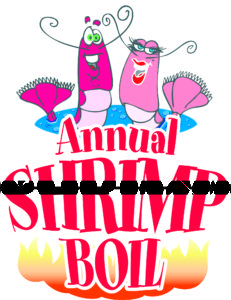 The 13th Annual Shrimp Boil returns each fall to St. Mark's Episcopal Church (1000 N. Mississippi, Little Rock) for the huge benefit of St. Francis House. With the shrimp, sausage, new potatoes and corn boiling, the Zydeco tunes playing, the tableside service, inside and outside, both the food and the fun make it the best Shrimp Boil this side of the Bayou! The place to party is St. Mark's Episcopal on Saturday, October 7, 2017, from 5-9pm with curbside drive-thru service available from 5pm-7pm. Tickets are in advance for $25 for adults calling 225-4203 or at the door for $30. Kids, 12 and under, tickets are $10 in advance and $15 at the door.
The Annual Shrimp Boil has raised over $185,000 in the first dozen years, and Chair Christina Kincannon described the 2017 goals, "We expect to serve over 1000 pounds of Gulf shrimp and will use over 200 volunteers to make it all happen. The goal this year is to put the Shrimp Boil donations to St. Francis House well past the $200,000 mark."
The Greasy Greens playing in the Garden, the energetic and quick tableside service on waxed butcher paper placemats, the many greeters, seaters, and table bussers, plus the raved-about Cajun-boiled dinner all promise filling and fun casual dining that isn't available anywhere quite like this.
What: 13th Annual Shrimp Boil with live entertainment by the Greasy Greens in the garden
Who: Everyone who enjoys great Cajun Gulf shrimp & sausage with all the 'fixins' served at your table
When: 5-9pm, October 7, 2017 (Drive through open from 5-7pm)
Where: St. Mark's Episcopal Church, 1000 N. Mississippi, Little Rock
Why: To benefit St. Francis House
Details: Tickets are $30 for adults and $15 for children and will be available at the door or in advance for $25 and $10. For tickets and information, please call St. Mark's church office at (501) 225-4203 or join the fun at 5pm.