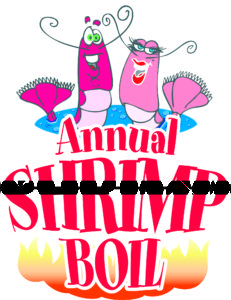 The 13th Annual Shrimp Boil Benefit for ST. FRANCIS HOUSE is held annually by St. Mark's Episcopal Church, and will be on Saturday, October 7, 2017. The Shrimp Boil is a terrific evening filled with fun, fellowship, food and great music!
WHAT? The 13th Annual Shrimp Boil Benefit will be held on the beautiful campus of St. Mark's Episcopal Church in Little Rock. Tickets are $30 and $15 per ticket.
YETI COOLER Raffle ? Buy a raffle ticket! Just $5.00 for a chance on Yeti Cooler!
WHO? Who's invited? Everyone young and young-at-heart! Come enjoy a Cajun Shrimp dinner with all the fixin's served at your table. Iced tea, lemonade, and water are included; cash bar for beer and wine. Kids may have the shrimp dinner or a no-shrimp option available by request.
WHEN? Saturday, Oct. 7, 5:00pm to 9:00pm. A Drive-thru will be open 5:00 pm to 7:00 pm.
WHERE? St. Mark's Episcopal Church, 1000 N. Mississippi Avenue in Little Rock, at the corner of Mississippi and Evergreen. In addition to the wonderful food, the gardens will be alive with zydeco music from the legendary Greasy Greens. It's the best shrimp boil this side of the bayou and the place to party each fall.
WHY A SHRIMP BOIL? St. Francis House is a major outreach ministry of the Episcopal Diocese
of Arkansas, and St. Mark's is its largest contributor. The Shrimp Boil allows the St. Mark's parish to work together on a large-scale project and provide much needed support to this ministry. (www.stfrancisministries.org). The Shrimp Boil has raised in excess of $185,000 in its first 12 years for St. Francis House.