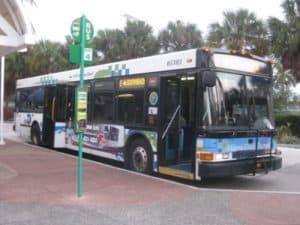 Michael was injured six months ago. He wasn't able to work so he applied for Social Security Disability. He was approved for partial disability. It helped but was nowhere near enough to pay the bills. A few months ago, he found a part-time job at McDonald's to supplement his disability payments. He was able to meet his bills and rent, pay for food and things were going well.
Then he got a call from Social Security Disability. Because he was working, they were disallowing even his partial disability, and he was informed he also had to pay back what he had been given. He began increasing his hours as he could to be able to meet his bills and this new obligation. It was tough, but he managed to stay on top of things.
A week ago, he lost his job. Michael's family is in Omaha and with their help, he secured a job there. However, he was now entirely without resources. When he came into St. Francis House, he was tired, hungry and frustrated. He had a job waiting and no way to get there. Through the St. Francis House Crisis Assistance Fund, St. Francis House was able to help. We were able to get Michael a ticket to Omaha, as well provide some snacks for the journey.
Unfortunately, for every person like Michael, there are others we cannot help. St. Francis House receives numerous phone calls every day that have to wait because the funds aren't there. Electric bills, water bills, gas bills, transportation- there are so many in our community who can't meet even the most basic needs. Can you help?