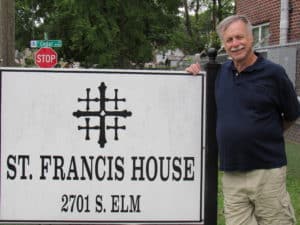 Stewart Sargent loves to laugh. Even while telling his story, he couldn't resist cracking jokes and making someone smile. That laughter has seen him through a lot of hard times.
Gunnery Sargent Stewart Sargent served in the US Army from 1971-1974. After leaving the military, he worked in furniture factories in Ft. Smith. There he married, worked and raised five boys.
"I was married twenty-two years. My wife died nineteen years ago. When my parent's health declined, I moved in with them to care for them. It made sense; of all the family, I was a widower, and my kids were grown." Unfortunately, even good decisions can sometimes have unfortunate consequences.
Being a full-time caregiver is stressful, and the stress took its toll on Mr. Sargent. "I made some bad decisions, some dumb mistakes. After my parents passed away, those mistakes led to almost two years in prison."
After being released on parole, Mr. Sargent needed a place to stay. "I had my parents' house, but you can't live by yourself when you're on parole. A friend told me about St. Francis House. They interviewed me, and here I am."
"I made the right decision coming here. I'm looking for a job, trying to get my benefits and take care of my medical needs. Eventually, I'll be looking for housing. I honestly can't say enough good things about St. Francis House. The people are helpful, courteous and understanding. They help you feel a sense of pride."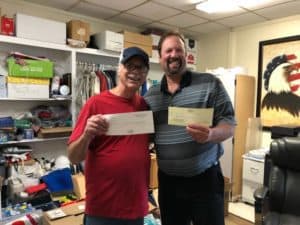 Mr. Sargent had more than just words to give St. Francis House. He recently inherited some money from his mother's estate and donated some of that income to St. Francis House. "If it weren't for St. Francis House, I would still be in prison. I had nowhere to go. They saved me."
St. Francis House is glad you're here, and pleased things are going well. Thank you for your service, your support and your laughter!