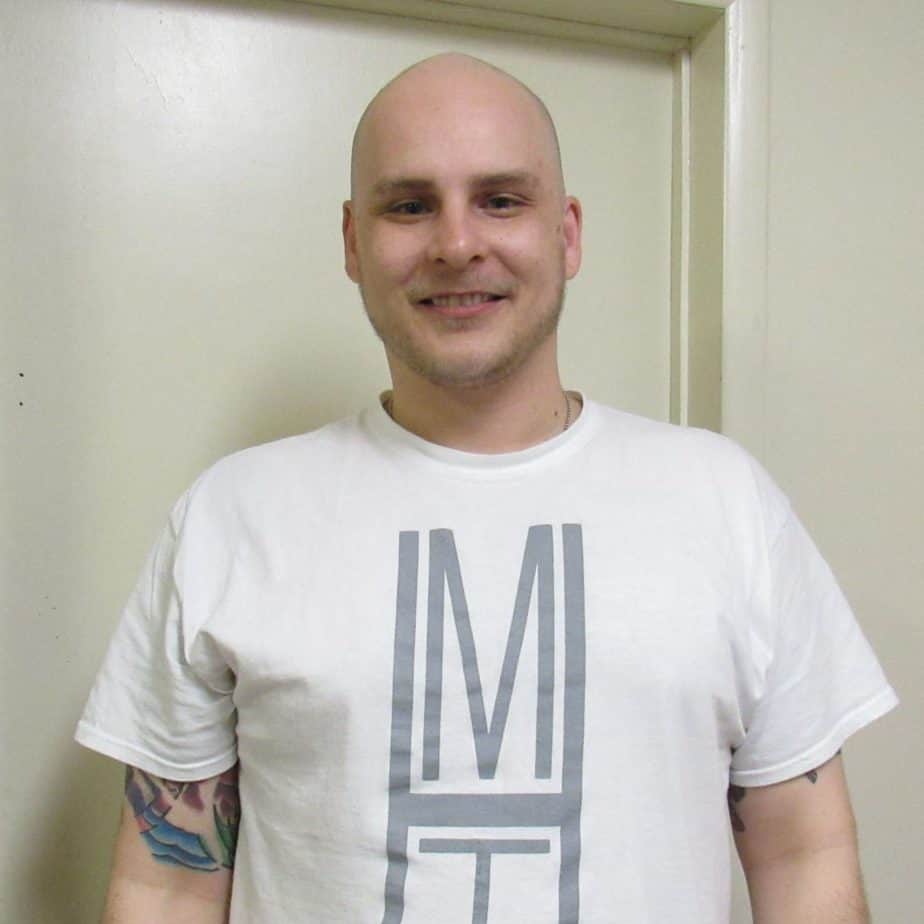 Mathew Kerr, a Veteran currently housed at St. Francis House under the VA Homeless Veterans Program, served his country as a Marine from 2007 to 2011. He was stationed at Camp Delmar as an amphibious assault vehicle crew chief.
Mr. Kerr grew up in California, but when he left the Marines, he decided he needed a change and moved to Wisconsin where he worked in corporate security. He left his job and went back to California to be with his father until he passed away. "I knew I didn't want to live in California and I had a friend here in Little Rock, so I decided to move here. I knew I'd need some help to get started so I researched my options and found out about the Veterans agencies here. I went to the Day Treatment Center, and they got me registered with the VA. Then they referred me to Ft. Root to get my paperwork here in Arkansas.Once that was done, I was referred t St. Francis House. Everything only took a few days."
Mr. Kerr is working both with the VA Compensated Work Therapy program and St. Francis House Re-Integration staff to find a job. "I'm going to use all the resources available because I want to find a job and then get my own place. I wish more Veterans knew about this resource. For any Veteran experiencing any hardship, it's a great start. It's so much more than just a place to stay and food to eat. It's classes and support, a place to center and ground themselves. It's a whole healing process here for them."
"This time of year my mind wanders to family, but it's going to be fine. It's nice to see the local community so involved here, and I think the Christmas dinners have been the best meals I've had in months," said Mr. Kerr with a smile. We're are so glad you're here with us this Christmas and here's to a very Happy New year as well!