Brian Powell is a native of Little Rock and comes from a long line of military. "I started college at Hendrix for a chance to play baseball and because all my friends were going there. I found out quickly that it wasn't for me. My dad was so proud when I told him I had joined the Navy instead; I guess it runs in the family."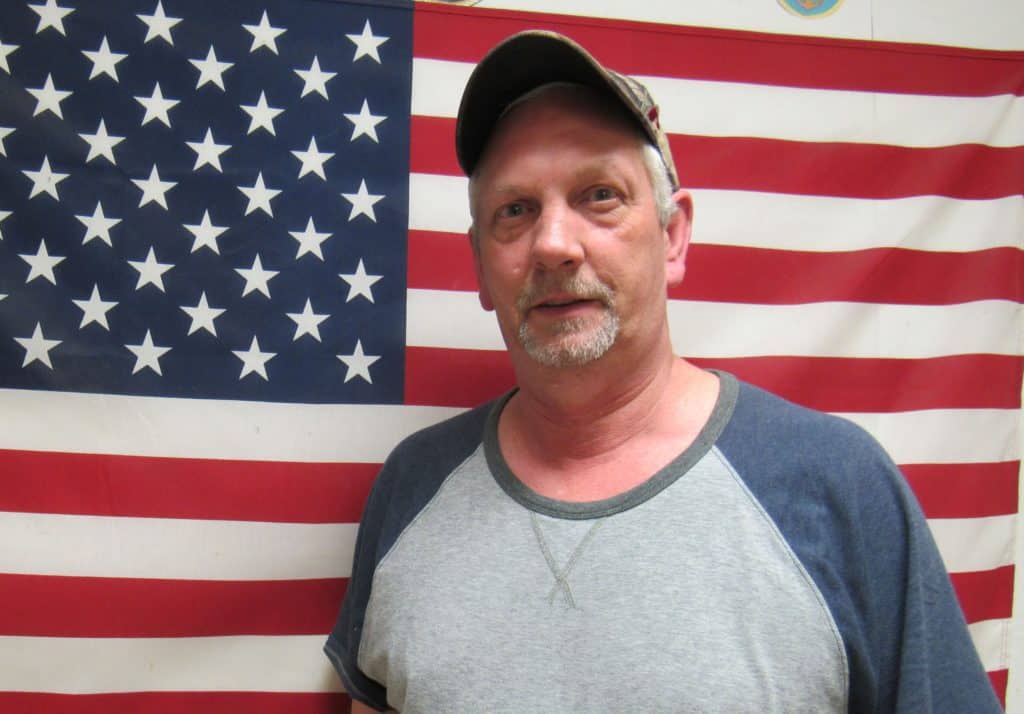 Mr. Powell, a Veteran currently housed at St. Francis House under the VA Homeless Veterans Program, served from 1983-1986 and then served another year on active reserve. When asked how he came to St. Francis House, he began his story by simply saying "Hi, my name's Brian and I'm an alcoholic. " The honesty of that one statement doesn't just tell you about a problem; it tells you a lot about Mr. Powell's greatest strength.
"I got married while in the service and we had one child. We were very young, and it didn't last long. When I left the Navy, I moved back to Little Rock and got married, but I was already an alcoholic. I had two step-children, and then we had three more, but drinking cost me my marriage and my family."
He continued to work various jobs and continued to drink. "On June 17th, 2011, I blacked out and hurt someone. I ended up going to prison. I got out on Dec. 17th, 2015 and thank God for the VA and St. Francis House; they were there to catch me."
Mr. Powell completed both rehabilitation and the St. Francis House program and moved out of St. Francis House the next March. He went through the Compensated Work Therapy program at the VA and was hired on full time. "I worked there until October of last year. But here's what happens when you're an alcoholic. You think you can handle one beer, but one beer becomes two beers becomes four beers becomes eight. Beers. I resigned my post at the VA, had no income, lost the trailer I was renting. "
"This time, I had enough tools in my tool belt to realize it was time to get help and I knew where I could go. The VA and St. Francis House were my safety net." Mr. Powell went to Riverbend Rehabilitation in January and after completing their program moved into St. Francis House. "My mom died in January, but I didn't take a drink even then. I'm focusing on figuring out what I forgot that I can use to stay sober this time. I'm working on keeping my family together, and eventually, I want to find employment and housing. I completed my counselor-in training while I was in prison, so I'm thinking about going back to school to become a drug and alcohol counselor." He laughed and took a deep breath. "But mainly, my biggest goal is to continue my sobriety." Thank you for sharing your story with us and allowing us to be a part of your safety net. We're glad you are part of the St. Francis House family, and like family, we'll always be here for you.