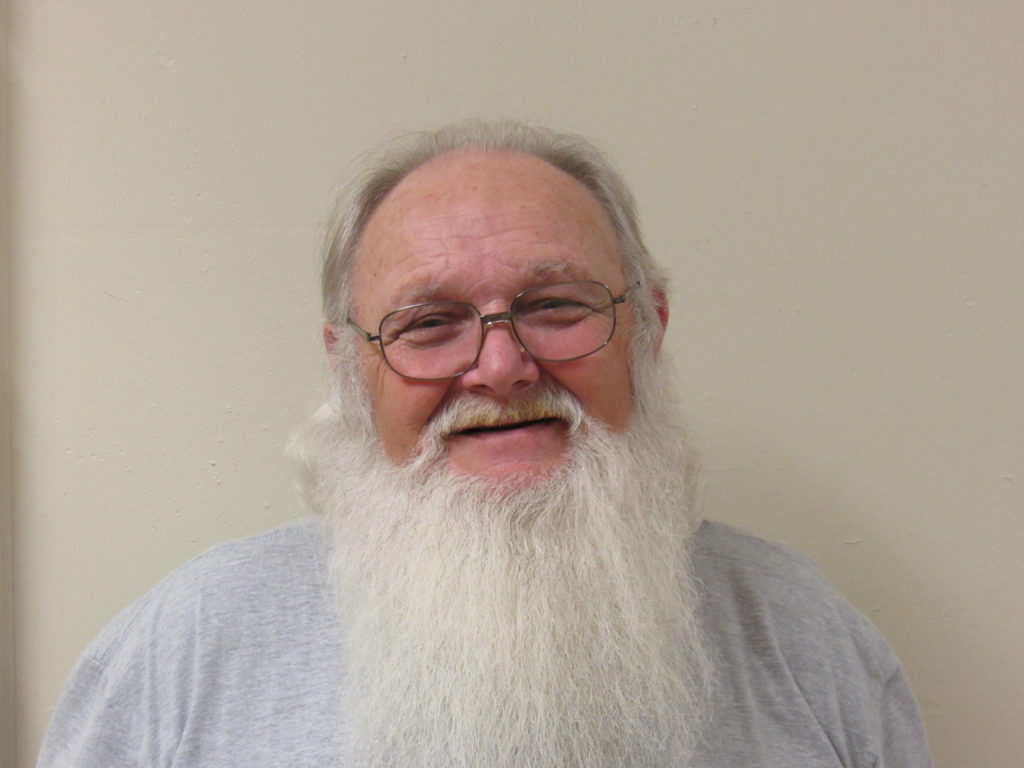 Marian Berry, an Army Veteran currently housed at St. Francis House under the VA Homeless Veterans Program, seems never to stop smiling! He served his country as a communications operator from 1969-1975. After boot camp in Sout Carolina and being stationed in Georgia and then Texas, he ended up based in Hawaii. "I was deployed several times, but I can't tell you where. Let's just say that I spent eight years after leaving the service to get my records, and it was basically a few words with a lot of black lines!" Unfortunately, it was also while in the service that he began using drugs.
Mr. Berry had grown up in Arkansas and initially returned here after leaving the service. He next moved to Louisiana and worked on off-shore oil rigs. He hurt his back and had to undergo five back surgeries. "I moved to Florida after that- I had burned a lot of bridges, and used a lot of dope. I lived in Florida for thirty-three years and used pretty much every pain pill known. And since I knew how to cook dope, I ended up doing that as well. I've been married and had kids, and I've used and cooked on and off the whole time. I've done time in prison and lost my kids to the foster care system because of dope. "
Mr. Berry also had people along the way who tried to help- the policeman who came into his cell and told him he would get him an interview for rehab, the judge who gave him a chance after multiple convictions, the wife who stood by him through multiple rehabs and prison sentences and then was strong enough to say "I'm done".
"At this point, I knew I had just been gaming the system; nothing had changed; I was in the same hole. I was estranged from my family and nowhere to go. I went back to the VA, and then they recommended St. Francis House. Honestly, I didn't want to come. But I've found out that St. Francis House is a good place to be. I have no complaints about the VA; they were great. St. Francis House has been a lifesaver. I have been treated with respect and dignity, and I'm ready to make some changes. I'd like to reunite with my wife and reconnect with my children. I'd like to go to school, get an apartment, and get my health back. I'd love to go home and see my mom, but that's not a choice right now.
We're so glad you made the choice to come to St. Francis House, and we look forward to seeing your choices open up and expand as your journey continues!