Micheal Williams, a Veteran currently housed at St. Francis House under the VA Homeless Veterans Program, has always been a go-getter. "I've always liked to learn things and I pick-up fast. I always hated to slow down."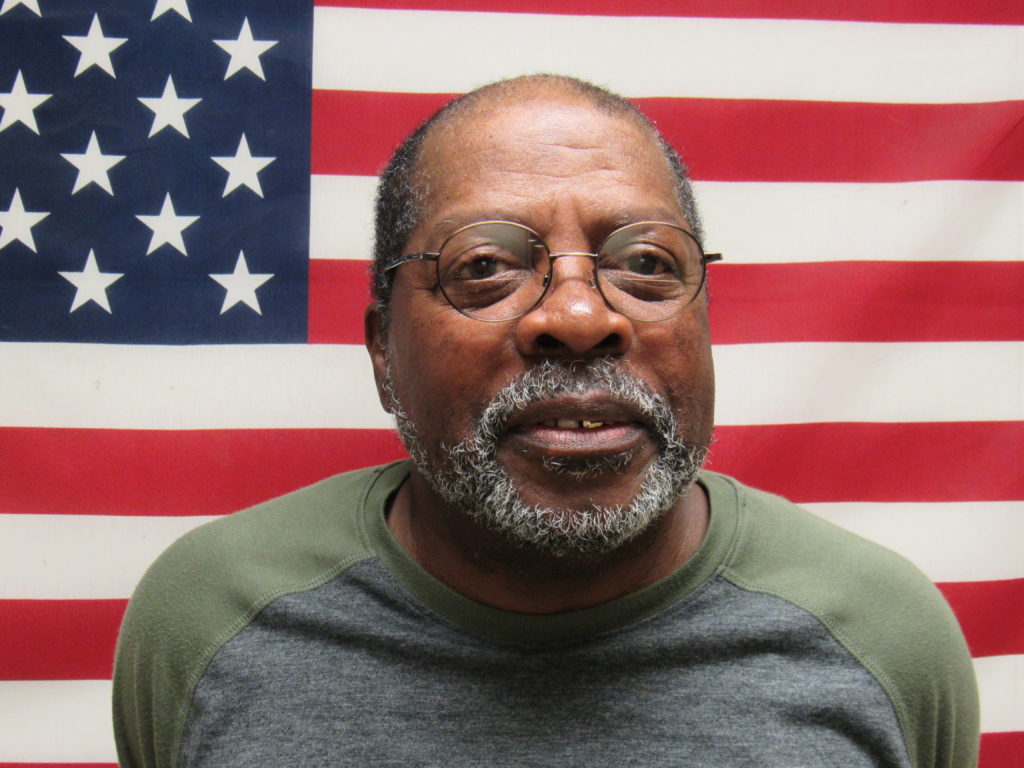 Mr. Williams served his country as a mortar gunner in the Army. He was stationed at Food Hood from 1976-1980. "I was real green, but it didn't take long for me to learn a lot. I worked and didn't want any trouble. My mama would've killed me, and I was more scared of my momma than anything the Army could do!" said Mr. Williams laughing. "I was good at my job. When we had to do our testing; I finished in a day when it usually took a week. We were supposed to get that time off if we finished early, but they weren't going to let me sit around that long. Made me take a stint as a driver for the rest of the week. I was disappointed; I thought I could just watch my soaps for a change!"
After the service, Mr. Williams came back to North Little Rock. He was in a car accident which left him unable to work for several months, but once he was cleared to work, he jumped right in. Beginning as a warehouse worker, he got his associate's degree in business and eventually moved into supervisory positions.
"I was never in any big trouble, worked at a lot of things; I was kind of a jack of all trades. Probably master of none," he added with a chuckle.
"Until last year. I was living with my girlfriend and in November got in another car wreck. I broke my foot and couldn't work. Between that and my injury a long time ago, I'm on disability. After that, everything spiraled downhill. My sister-in-law died later that month, and that hit hard. Mama had already passed in '14, and we were a close family. Then in December, my girlfriend went missing. She was found dead a few days later. They think it might have been suicide, but they don't know. I went to live with my daughter and was thinking about moving in with my father and then in February, my father died. I decided then it was time for my own place. I had heard about the HUD/VASH program by word of mouth, so I called the Day Treatment Center. They explained the program and brought me to St. Francis House. They gave me a bus pass, and that was all I needed. I hit the ground running. I got all my paperwork done in a day. "
"I talked to Gary. The dates on our green sheet were slowing me down! And then it hit me- I'm going fast for nothing. It gave me time to think instead of just move. Over time I had begun letting go of things I didn't need like alcohol, cigarettes, but it never occurred to me I might need to let go of hurrying as well. "
Once he slowed down, it turned out Mr. Williams didn't have long to wait. His voucher for housing came through, and he has officially graduated from the program! He hopes to find a part-time job to supplement his disability and be able to spend time with his grandkids. He's giving himself time to heal from a rough year and prepare for the future. And we're glad he chose to do it at St. Francis House! Congratulations and Godspeed Mr. Williams!