Joyce is retired and living on social security. After her rent, she has a little over $500.00 for gas, electric, water, and food. Sometimes, that just isn't enough. She made payments regularly on her electric bill, but after months of partial payments, she received notice that her electricity would be cut-off. Not knowing about the community resources available, Joyce made do without electricity since the end of February.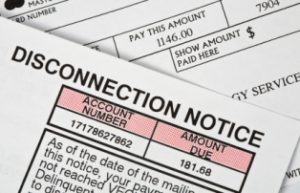 When Joyce received a final bill, she learned about utility assistance through the Central Arkansas Development Council. She applied, but they didn't have enough in their fund to turn the lights on. That's when she learned about St. Francis House. CADC agreed to pay what they could if St. Francis House would partner with them to finish paying the bill. Working together, Joyce now has electricity and a plan to keep from falling behind.
Perhaps the saddest part of this story is that Joyce didn't have to go without electricity.  If she had called CADC and St. Francis House sooner, we could have intervened and avoided the shut-off saving Joyce, CADC  and St. Francis House money as well. You can help by making sure your church, neighborhood association and other community organizations know about St. Francis House. To learn more about our programs and help spread the word, contact linda@stfrancishouselr.org.