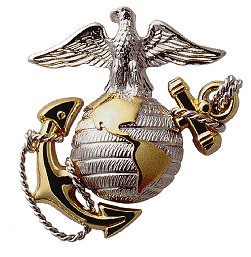 Kermit Turner, a Veteran currently housed at St. Francis House under the VA Homeless Veterans Program, has spent most of his adult life in service to his country. He grew up in Oklahoma and joined the Marine Corps at seventeen. He served two tours in Beirut and left the Marine Corps in 1986. In 1995, he joined the Army Guard and Reserve and was deployed twice to Iraq. He retired from the service in 2010.
Mr. Turner came to Little Rock because of health issues in January of 2018. He was released from medical care in March, got a job through Compensated Work Therapy at the VA and then found employment here in Little Rock. He moved to California to help his mother and step-dad but wasn't able to find full-time work. He got a job offer here in Little Rock and returned to Arkansas. Unfortunately, the job fell through, and he needed a place to stay while job hunting. He came to St. Francis House in early May and continued to seek employment. He began his new job last week and plans to stay at St. Francis House to save money and find a place to live.
Thank you for your service and congratulations on your new employment! We are glad you are with us and look forward to your next steps on your journey!