Frederick Sullivan, a Veteran currently housed at St. Francis House under the VA Homeless Veterans Program, served his country in the U.S. Navy from 1962 through 1966. He began as a boatswain mate and finished his duty in the signal core. "I was in the Mediterranean with the 6th fleet, mainly on flagships," he recalls. "I was a sideboy for a while; we're the ones who line up and stand at attention while visiting dignitaries came onboard, and as they left."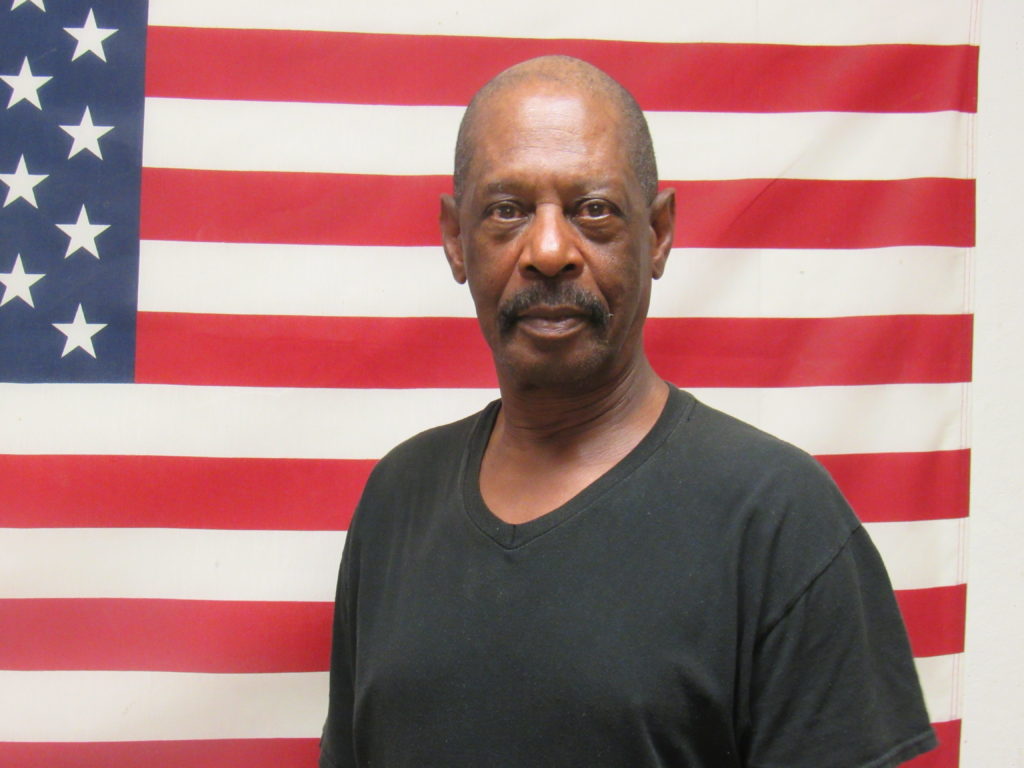 A native of Chicago, he moved to Boston after leaving the Navy and worked as a draftsman and in shipping and receiving for several companies.
The opportunity to attend school to become a heavy equipment operator took him back to his hometown, and closer to his family. " I come from a big family, four brothers, and four sisters. One brother and three sisters are still alive, and so is my mother." Once he was certified, he worked on a variety of sites through the Operating Engineers Union. "We had one job where I was a tunnel boring equipment operator. We were working 300 feet down under the Chicago River!" Mr. Sullivan kept busy between jobs working as an auto mechanic. He has seven daughters, and a son spread out over the United States with whom he has close ties.
However, since leaving the military, he has been plagued with a variety of health conditions, especially cognitive issues. "I've been to VA hospitals, and no one ever seemed to know what was wrong." He came to Little Rock in 2012 where he had two cousins and began seeing a physician at John McClelland Hospital. "I have a son who is experiencing some of the same issues, and his doctors thought it might be lead poisoning. They suggested I ask my doctors about it because lead poisoning can be passed to your kids. Sure enough, they ran the panel and there it was."
In 2017, Mr. Sullivan was attacked. "I didn't know what that man was going to do and I fought back. I used a knife and hurt him. I went to jail for five months awaiting trial and then got five years probation. I lost my place when I went to jail, and it meant I had a felony conviction on my record. I'm 75, and I've never had trouble with the law. This made it hard to find a place. I have a pension and my Social Security, but court fees and probation fees have caused financial problems. SSVF here at St. Francis House (Supportive Services for Veteran Families) helped me find a place to live. Unfortunately, my lease ran out and wasn't renewed, so I'm out again. I came back to St. Francis House so I can have a place to live while I get things taken care of. My probation can be reviewed now, and I'd like to get that resolved so I can see my kids and my family, especially my mother. You can't go out of state when you're on probation. I'd also like to take care of my health and see if I'm eligible for disability or any benefits. Being at St. Francis is giving me a way to do that."