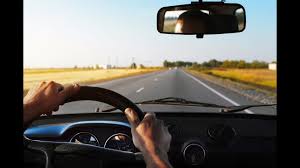 John (not his real name), an Army Veteran currently housed at St. Francis House under the VA Homeless Veterans Program, served his country from 1998-2007. While in the service, he was a combat engineer, paratrooper, and worked in communications. He served two tours of duty in Iraq.
After leaving the service, he worked as an engineer for WoldWide Technology and was quite successful. "I never really drank or used drugs; I always used work to run away from problems, so no one knew anything was wrong. I would have racing thoughts; I couldn't sit still, unhealthy relationships, even suicidal thoughts, and ideation. It took years, but finally, even the job began to break down. I quit, got in my car, and just drove for three months."
Eventually, John ran out of money, and a friend gave him enough money to get gas and go to the nearest town. That was Little rock. He went to McClelland VA Hospital and was placed at Ft. Roots for treatment for a mood disorder. Once that was completed, the Veterans Day Treatment Center approved his placement at St. Francis House.
"I think it's a wonderful program. It's allowing me to get back on my feet while having a place to stay. I've started an LLC as an IT contractor and have already started looking for contracts. In fact, I have a phone conference this afternoon for a small project near here."
St. Francis House is glad your gas money got you to Little Rock; we are so pleased to have you as part of the SFH family!