Robert Lee Belin, a Navy Veteran currently housed at St. Francis House under the VA Homeless Veterans Program, served his country from 1982-1986 as a bosun's mate. A native of Fordyce, Arkansas, he enlisted shortly after graduation and was stationed in San Diego after boot camp in Illinois.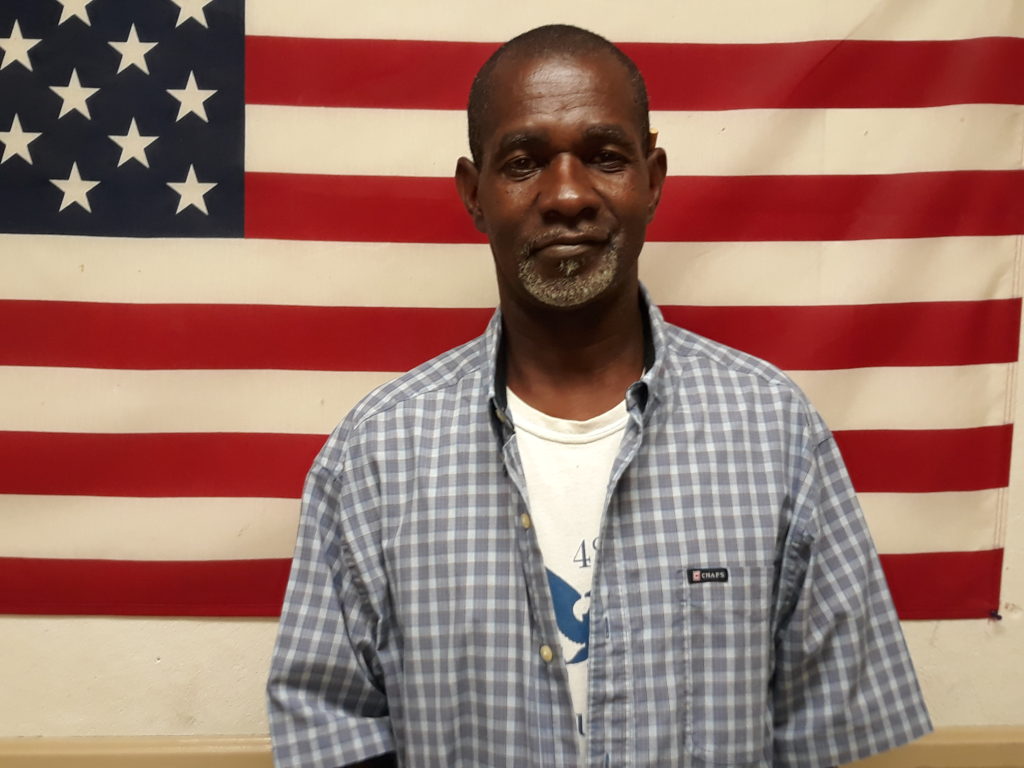 He married while in the service and has three children currently living here in Arkansas. The family stayed in San Diego after Mr. Belin left the military, and he worked at the shipyard. In 1990, the family moved to New Orleans, where Mr. Belin worked in manufacturing. "It was good money, and I was able to provide a good life for my family. But after a while, we needed to move back to Arkansas. My wife's family and mine were both here." The family returned to Arkansas in 1997 and settled in Little Rock.
"I got a job for Jackson Cookies, and I worked for them for ten years. Then I moved to a job at Kaufman Lumber. I worked there until I had a stroke last March. My wife and I had separated after thirty-one years, and I was living on my own. When I had the stroke, I couldn't work, and so I couldn't pay my bills. I'm still waiting on my disability to come through. "
Mr. Belin initially lost most of the use of his right side and had significant speech impairment. "It's still hard to find words, and that aggravates me, but I'm about 70% better. I have a limp, but I can walk, and I'm in rehab to build up strength on my right side. "
Mr. Belin came to St. Francis House in May after being referred through the VA medical system. "All my bills, my rehab, have been through the VA. I'll tell any Veteran, go to the VA, they will help you…you might have to stay on them" he adds with a chuckle, "but they will help you! My physical therapist is wonderful, and I plan to keep building up my strength. I have a disability hearing coming up, but I hope that eventually, I'll be able to work some. I've worked since I was fifteen and I like to work and stay busy."
Mr. Belin is working on getting his disability as well as going through the HUD/VASH program for an apartment. He talks with his children and six grandchildren regularly and remains in contact with his wife. "We're still good friends, and we have a family in common."
Mr. Belin, we are so glad you're here at St. Francis House and are happy to be a part of your progress!