You would never know it from Lincoln Tolliver's willingness to talk and ready offers of help, that his last few years have been troubled. Mr. Tolliver, a Veteran currently housed at St. Francis House under the VA Homeless Veterans Program, served his country in the Army from 1975-1979. Born in Stuttgart, Arkansas, he served as a supply clerk at bases in Louisiana, Virginia, and South Carolina.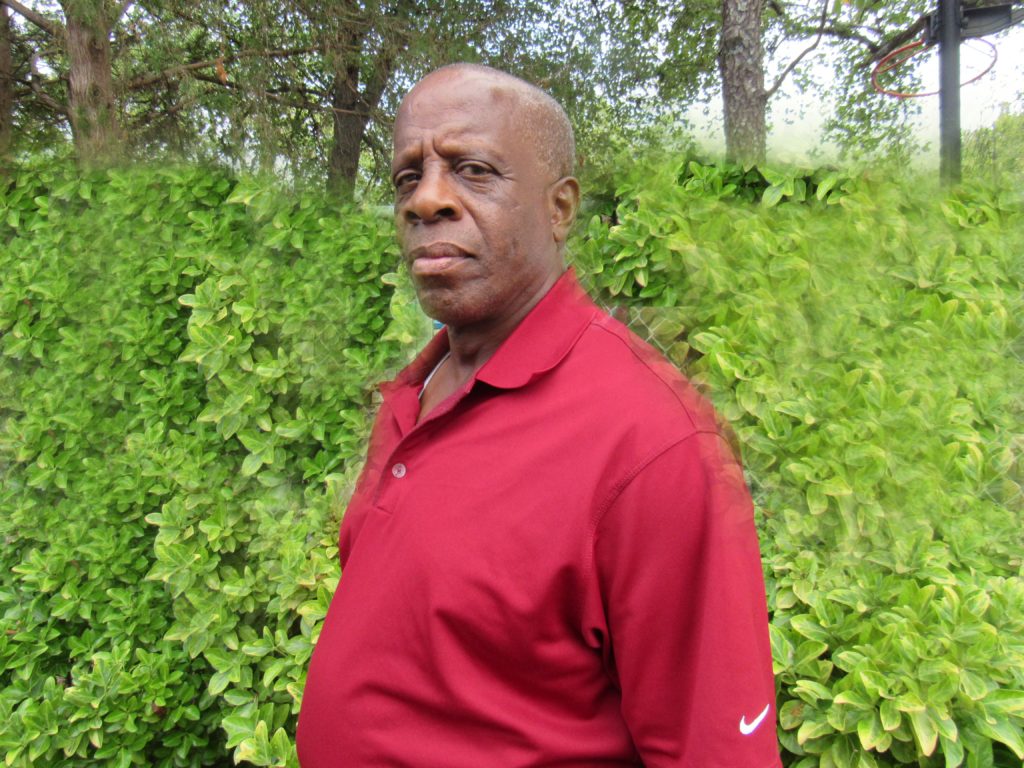 After leaving the military, he worked at a variety of jobs in Arkansas and later, Michigan, before moving back to Arkansas to be close to family. He began coming to the VA for his medical needs in 2001 and eventually began working for the VA in 2012.
In 2013, Mr. Tolliver was admitted to Foot Roots for substance abuse treatment. Legal issues due his addiction resulted in five years probation, and he was referred to St. Francis House. While here, he began attending barber college, complete his St. Francis House program and was able to move into his own place. However, legal problems again arose, and at the end of November, he went to jail for six months. After being released, he was again admitted to St. Francis House. A car wreck had caused a variety of health problems, including a hip replacement, and he continues to be seen at the VA for health issues.
But none of this is stopping Mr. Tolliver. He has gone back to barber college to finish his certification and is working on finding his own place once more. He goes to school six hours a day, Tuesday through Saturday, and uses Mondays and evenings to complete government paperwork, goes to medical appointments, and attends groups.
"I like to keep my days filled and stay busy," states Mr. Tolliver, "and I also use my breaks to stay in touch with family. I try to call someone in the family daily. "
Mt. Tolliver has recently completed his paperwork for housing and is looking forward to the future. "Everything is going well. St. Francis House has been a good support, some of the best I've ever had. I feel good about being here, good about the future, and good about what I'm doing. I'd tell any veteran, St. Francis House has been helpful; all you have to do is ask."