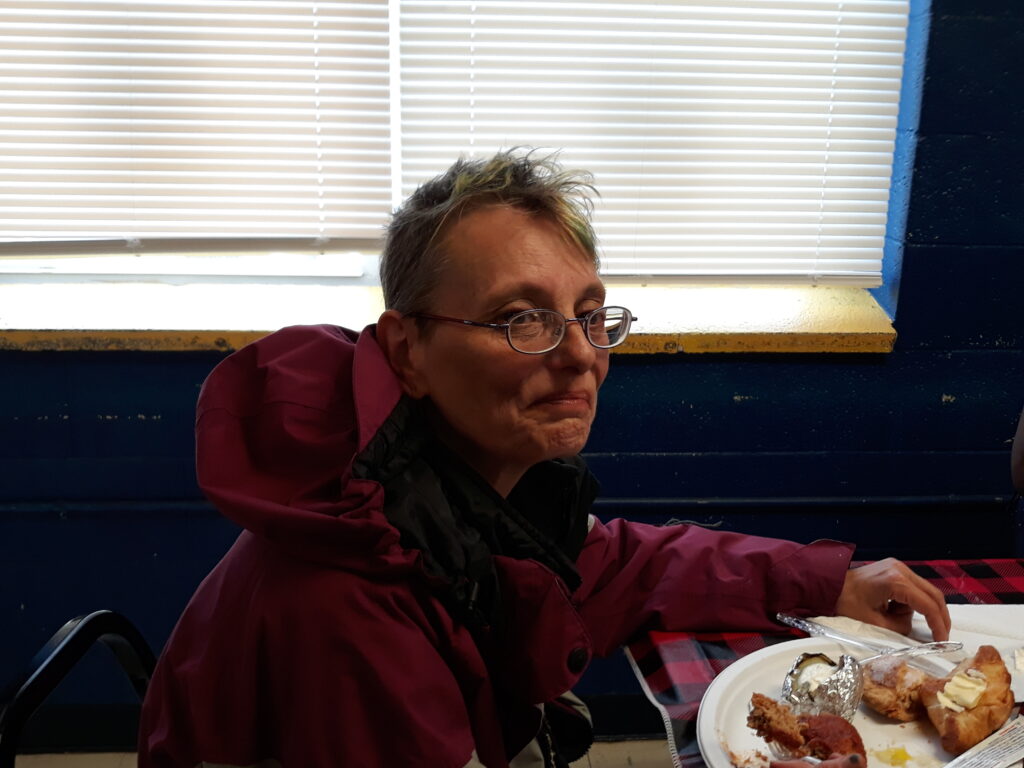 Christine Accorsi, an Army Veteran currently housed at St. Francis House under the VA Homeless Veterans Program, was raised in Ohio and joined the military right after High School. She served from 1986 through 1987 and was stationed at Fort Jackson, South Carolina as a communications and radio operator.
"I left the military and then moved around a lot. I got married, had a child, got divorced, went to law school and computer repair school… Let's just say a lot happened, some good and some bad. I ended up in Little Rock because I was fleeing an abusive relationship. I'm an alcoholic, but I got sober twenty-three years ago and somehow through it all I stayed sober. "
Ms. Accorsi describes herself as a chronically homeless Veteran. She has gone through various programs to deal with PTSD and sexual trauma from her time in the military and is currently in day treatment at Fort Roots. "I even went through 16 hours of domestic violence and survived. I went straight a meeting; they got me the medical help I needed. So I'm trying! And did I mention twenty-three years sober?" she laughed.
" I really didn't want to come to St. Francis House. In fact, I did everything I could to avoid it, but I couldn't get housing. Now that here though, it's the Ritz-Calton compared to other shelters I've been in! I'm still looking for housing for me and my cat and what I'd really like is to buy a house so I never have to move again. I'm working on getting my medical benefits and disability- I'm diagnosed with fibromyalgia, and both rheumatoid and osteoarthritis, I have macular degeneration… it would probably be easier to say what I don't have! On the positive side, I have no legal issues and I'm crafty, I like to make jewelry and crochet and quilt. And did I mention I'm sober twenty-three years?" she said again, smiling.
Ms. Accorsi, we are glad to have you as part of the St. Francis House family. We're glad to be a part of your journey and yes, we're very proud of you being sober for twenty-three years!