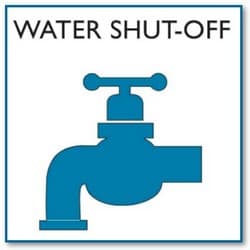 Prior to the COVID pandemic, Denise was a nurses aide at Arkansas Heart Hospital. But as the pandemic changed how hospitals procedures and had to reduce the number of patients seen, many were laid off. Denise, a single mother of three teenagers, was one. "My ex isn't working either so I'm not getting child support. I'm behind on my rent and I haven't paid my water bill since April. Now I have to pay it all or have my water shut off. "
Denise was referred to St. Francis House by CADC, Central Arkansas Development Council. They were helping her with that water bill but didn't have enough funds to cover everything. With both agencies helping out, Denise still has water.
With your help, we can be there for those effected by the COVID shut downs, thank you for your support!