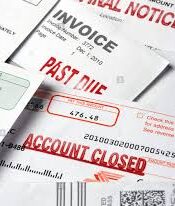 Janeta is seventy-eight years old and lives on her own. Last March, she got hit by a huge electric bill. Her bill usually ran around $200.00, and now she was told it was over $1100. No one could explain why it was so high since she had not received any notice about underpayments or missed payments, but the company was planning to turn off her electricity.
Janeta had budgeted for her usual bill and had some extra she could pay, but that still left her more than $800 short. She contacted the Central Arkansas Development Council, but they did not have the funds to pay the entire shortage. CADC suggested she contact St. Francis House. Between both agencies, St. Francis House and CADC were able to find the funds to keep the power running for Janeta!
As the shutdown continues, but utility shut-offs begin once more, more and more people will face large utility bills. Thanks to you, St. Francis House is ready to help!