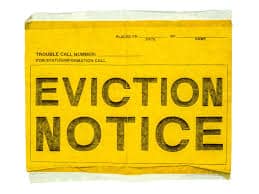 Most people will tell you that keeping aa roof over their heads is one of their top priorities. But as restrictions on evictions are lifted and unemployment and stimulus checks and federal matching money go away, this is becoming harder and harder for some to accomplish. So what does this mean for St. Francis House?
St. Francis House is seeing more and more requests for rent. Thanks to a grant from FEMA Cares, St. Francis House was given money specifically to help with rental assistance. By careful management of those funds, we've been able to help twenty-five families so far. That's the good news. The bad news is that every month, the number of clients requesting rental assistance goes up. Just since September 1st, St. Francis House has provided four more families with rental assistance and we have four more in the pipeline. Another ten are waiting for appointments to determine eligibility.
We are so thankful to be able to help our clients avoid homelessness, but given the current economic climate, it looks like this will become harder and harder to do. The FEMA grant runs through May 2021, but we are already through two-thirds of the funds provided. We are counting on our individual and corporate donors to help us continue to meet the need! Can we count on you?