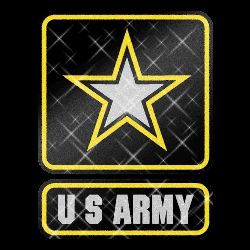 Army Veteran Jane Doe (not her real name) served her country in 2003.  Born in Indiana, she moved to Arkansas when she was ten years old. She joined the Army as a  health care specialist. "I was surprised to find out that what it really meant was combat medic. But once I got my head around it, I was excited and ready to go!"
Unfortunately, Jane never got that chance. During boot camp, she began experiencing pain in her legs. Even as it became harder and harder to stand each morning, she didn't want to miss any training. "My captain finally ordered me to go to the doctor. We're not sure how, but I had fractures in both my legs and was given a medical discharge.
She came home to Arkansas and eventually married and had a child. "I had to leave him. He was using drugs, he was mentally abusive, and his behavior became more and more erratic. I took my son and left in 2008."
Eventually, she reunited with her husband again, only to find that everything was worse than before. Shre was planning to leave again, and a mutual friend was taking her to Nevada to look for a new place far away from her husband so she could start over. "Or at least, that's what I thought. Instead, our friend told me that the plan was for me never to come back. My husband was filing for emergency custody of our son while I was gone, and one way or another, including physical harm, I wasn't supposed to make it home or ever see my son again. And if I died, the was a small life insurance policy. Luckily, he couldn't go through with it. Instead, he took all my ID and money and credit cards and dumped me  in Phoenix with nothing."
That was in 2017. It took Jane until 2020 to make it back to Little Rock, and like many women in that situation, she experienced the worst of humanity in those three years. Her son is living with his paternal grandmother due to the father's growing instability. "I didn't know anything about VA services; I didn't think I was worthy of using them since I never 'really served.' But I finally went to the Drop-In Center, and they got me in here. I felt let down by society and didn't think anyone cared at all. Then I came to St. Francis House. All the staff was so nice. And all the men treated me with respect. I found out later that after I came, the guys had sat down together and, without even knowing my story, had just said they were going to take of me."
Jane has a job and is in contact with her son. Her next steps are finding a safe place to live and regaining custody of her son. " His birthday is in November; he'll be twelve. I'm hoping to find a place by then." We are so glad Jane has joined the St. Francis House family. You are safe with us.