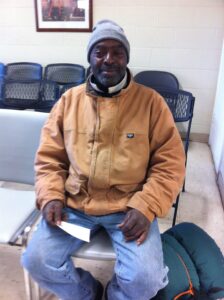 "Almost all our new clients are homeless."
"I'm seeing people camping downtown, on the steps of our church, all different areas we haven't had people before".
"Having TAP here has really helped. people can get everything in one place."
As the COVID restrictions continue, shelter space is limited, services are limited and more and more people can't pay their bills. St. Francis House is committed to helping our neighbors experiencing homelessness!