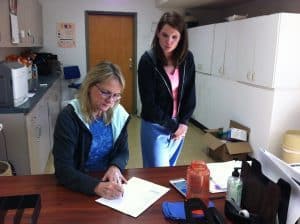 The St. Francis House Community Clinic is designed to meet the needs of those individuals in our community who are unable to readily access the traditional healthcare system.  We exist to care for those who are uninsured/under-insured and those at risk of losing any insurance which they may have.  We provide these services in a manner in which the dignity and respect of the person are maintained without regard to their economic status.
In September 1999, St. Vincent Health System, in collaboration with St. Francis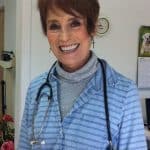 House, opened this clinic in our facility at 2701 South Elm Street.  It is staffed by retired volunteer physicians, nurses, other healthcare professionals, and laypersons.  This clinic operates in a similar manner to a physician's office. At the conclusion of the patient's visit, the patient receives a month's supply of medications and an appointment for any referral services made for tests or other procedures as needed before the next clinic visit.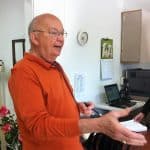 We have, on site, equipment adequate to provide immediate lab results on some blood work, while more complex laboratory tests are performed at the hospital.
The operation of the clinic is funded through grants and donations.  These funds enable the purchase of medications and supplies for the patients.
Visits are by appointment only – please call 501-552-3241 for more information.