Leon Riley, an Army Veteran currently housed at St. Francis House under the VA Homeless Veterans Program, served his country from 1979-1987. During his time in the Army, he was a heavy equipment operator, a supply clerk and a forward observer with a field artillery unit. He was stationed at Fort Sill, Fort Leonard Wood and Camp Stanley, Korea.
A native of Star City, AR,  he joined the military shortly after high school. "I had a full scholarship to Ouachita Baptist University, but I saw this ad 'Be all that you can be' and decided I wanted to join the Army instead. I'm proud to have served my country and I still love the flag!"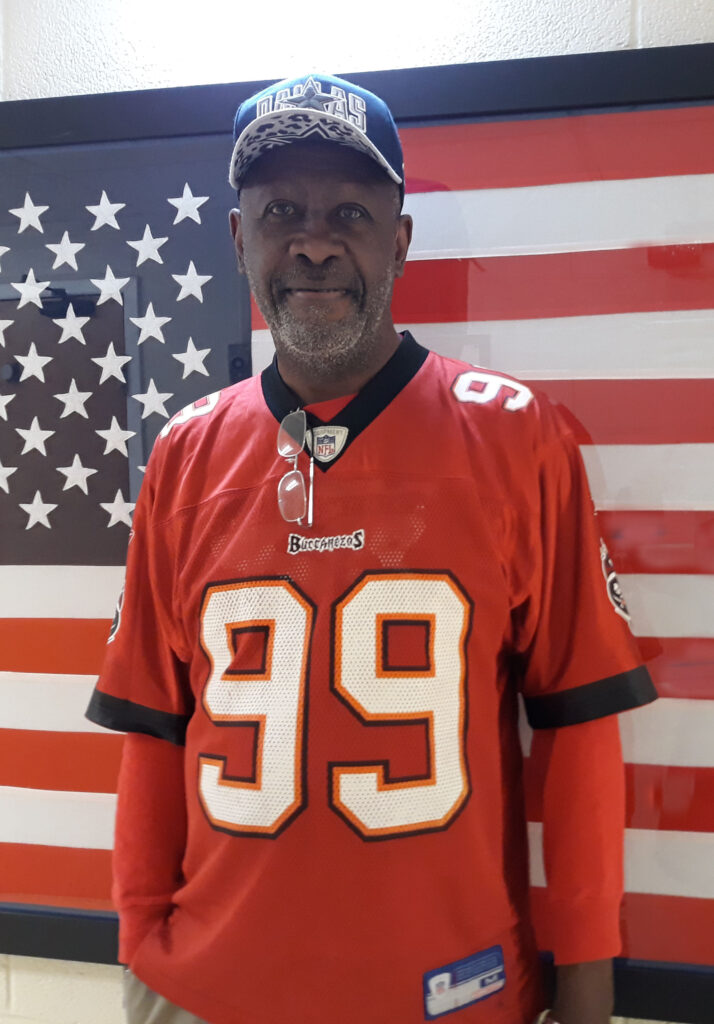 After leaving the Army, he returned to Arkansas and worked for the Tucker Dept. of Corrections. "I was a certified ambulance driver, fire fighter and on the SWAT team. I even made Employee of the Year! But after a while, I got burnt out."
He worked for Tyson as a forklift operator and then was hired on with a group that did disaster work. " I was a foreman and eventually ran several crews. We worked all over, but we were out of Orlando, Florida. Boy did we have some living spaces there!" However, Mr. Riley developed health problems and had to resign. He lived in Orlando and had housing assistance through HUD/VASH, a collaborative program between  HUD and the VA which combines HUD housing vouchers with VA supportive services to help Veterans and their families find and sustain permanent housing.
When he decided to move back to Arkansas to be near family, his paperwork was supposed to have been transferred, but when he arrived in Little Rock, it had not. "I had to start completely over. Praise to St. Francis House, it's one of the best programs I know of. Everyone has helped me. St. Francis House is the place to come to. On a scaled of one to ten, it's a ten! If anything happened, I would come back here, I wouldn't go anywhere else."
Mr. Riley has his voucher now and already has his apartment picked out in Pine Bluff where his sisters live. Best wishes Mr. Riley; you will be missed!