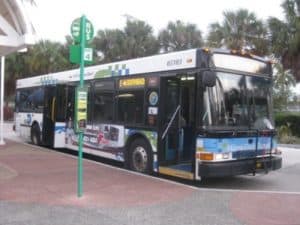 Jeff and his wife, Lisa, with their six children have lived in Arkansas for many years, but when he lost his job, he had to seek work wherever he could find it. He found a job in California, but after his period of unemployment the money for a cross country relocation just wasn't there.
Reluctantly, Jeff left his wife and children behind here in Arkansas and made the long journey west to establish a new beginning. Once his employment began, Jeff was able to start saving for a new place to live for the whole family. Supporting his family here and saving for a new life in California was difficult, and his family fell behind on the bills having to live for a time without electricity or water.
Thankfully, Jeff recently found a place to live and was ready for his family to join him. Only one obstacle remained – transportation for them to California. That's when Lisa called St. Francis House. Six bus tickets later and a long bus ride, the family were reunited.
Together again, with a job and a place to live, they are starting their new life in California.