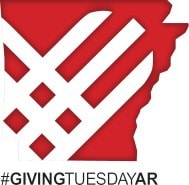 The mission of St. Francis House is to "provide a means of addressing the diverse, critical needs of the underserved, which are not adequately addressed by others in the community."
So many in our community rely on assistance for basic needs. At St. Francis House, we provide an average of 120 people per day with food and clothing as well as assistance with utilities and prescription needs.
As we move into the holidays, basic needs continue, and the ability to have a special Christmas for families and seniors is impossible. Help us make that day special for 800 families and seniors by donating to St. Francis House today.
Our cost for Christmas is over $15,000, and we would love to raise that amount on #GivingTuesday.
Your contribution can make that goal possible!