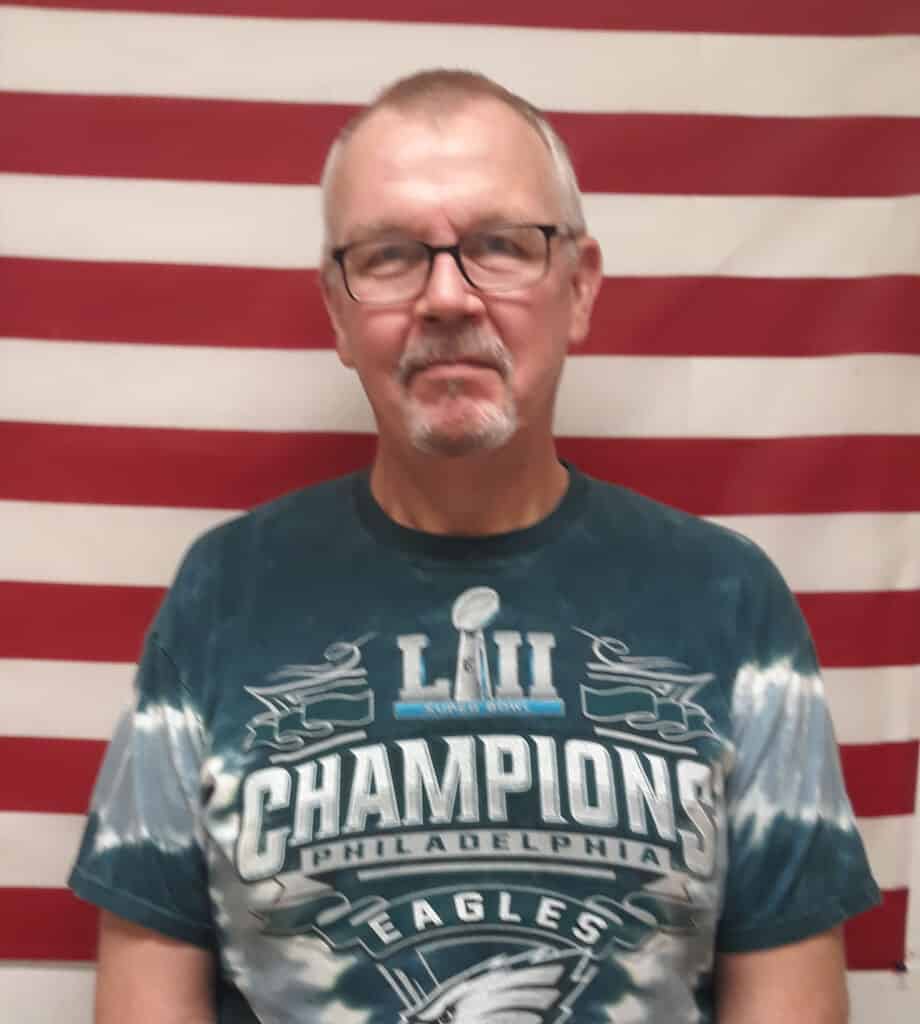 As Ross McIntyre can tell you, homelessness can happen to anyone.
Ross McIntyre, an Air Force Veteran currently housed at St. Francis House under the VA Homeless Veterans Program, served his country from 1984 through 1990. He was an aviation crew chief working on jet fighters and served in New Mexico, Virginia, and Korea.
Mr. McIntyre grew up in Malvern, Pennsylvania and after leaving the military continued to work in aviation for twenty years. He eventually came to Arkansas to be near his parents who had moved here and had a second career as a patient care tech before returning to aviation.
"I was down-sized in 2018 and was living in my father's house. He moved out and needed to sell so I ended up with nowhere to live. I've always had a job, always had a home, always put money in savings…it's been very humbling to be in this position. I'm finding out what's available to Veterans. You don't think about it, but anyone can end up homeless. "
Mr. McIntyre is working on finding a job and working with SSVF to get all his paperwork in order. He's also trying to find an apartment through HUD/VASH. "Though I'm not in any hurry. I enjoy being here. The staff has been fantastic and I appreciate what they do. I need to get back on my feet so once I leave, I won't be caught short again."