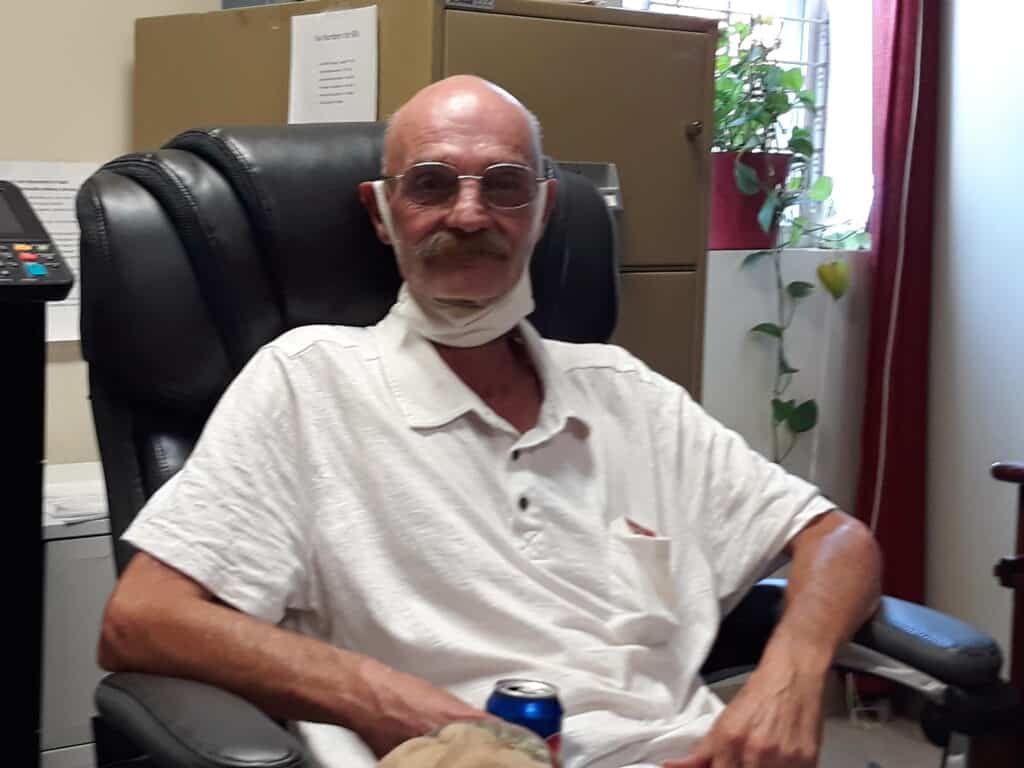 God-Things happen a lot at St. Francis House as Veteran Jimmy Perry can tell you. Some of you might remember Mr. Perry. He was a resident at St. Francis House three years ago and successfully graduated the program. He served in the Army Infantry from 1978 to 1981 as a material supply clerk and is justifiably proud of being responsible for a quarterly budget of $200,000 and "never losing a penny."
After Mr. Perry left St. Francis House, he eventually moved to Texas, where he had multiple jobs waiting. His primary employment was outside of Fort Worth on a ranch, which provided not just a salary, but a place to live. Recently the owner passed away, and the heirs laid everyone off. With no job and no roof over his head, Mr. Perry came back to Little Rock. He found a place to rent and began his job search.
One day, he went outside and saw one of the other renters. "He was smoking crack. I saw that, and I knew I had to get out of there right then! I got my things and just left. I just started walking and found myself in front of the Veterans Drop-In Center. I knew then exactly where I needed to go!"
Currently, the Drop-In Center is actually by appointment due to COVID restrictions, but as he was talking to security, his previous caseworker came out. "It was a God-thing! She stopped and spoke to me right then and said they would do all they could to get me back to St. Francis House,"
Currently, Mr. Perry is working on getting his Social security Disability as well as a service-connected disability for the loss of use of a hand. "I didn't even know I was entitled to that; in fact, I didn't know I was entitled to VA medical care the first time I came here." He is looking for work on-line and is still in contact with his family after reconnecting with them during his first stay at St. Francis House. Mr. Perry has also jumped right back into St. Francis House life! He is working in the kitchen, acting as the Veteran representative, and maintains the linen and clothing closets. You will also see him walking the property each day, picking up trash. "It's my yard; I'm going to help keep it clean!" he said, smiling. Welcome home, Mr. Perry; we are glad you're here!